Disclaimer:
AwningFrameDrawings.com is a conceptual service only. User assumes all risks. If your Shop Drawing does not arrive within a couple minutes, check your email address, check that sizes are just numbers without symbols and try again. Server problems may delay drawings longer.
(Enter "0" for no Hard Valance)
Instructions: Enter information in boxes below. Check your email. That's it!​
Enter All Sizes in Inches.

Use decimals for fractions. ( 16'-3 1/2" = 195.5 )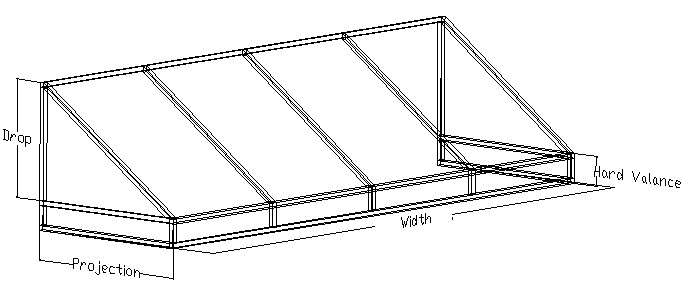 Sizes in Numerals Only!!! Do NOT use quote marks for feet and inches.
S = Square, C = Convex, A = A-Frame, B = Barrel, D = Dome